About Us
Mission Statement
The Mission of the Panhandle Humane Society is to provide a nurturing and fear-free environment for the community and its pets in our care utilizing the Five Freedoms model.
The Five Freedoms of Animal Welfare:
Freedom from hunger and thirst by easy access to fresh, clean water and a diet to maintain health and vigor.
Freedom from discomfort by providing an appropriate environment, including shelter and a comfortable resting area.
Freedom from pain, injury, or disease by prevention or rapid diagnosis and treatment.
Freedom to express normal behavior by providing sufficient space, proper facilities and company of the animal's own kind.
Freedom from fear and distress by ensuring conditions and treatment which avoid mental suffering.
The Five Freedoms were developed in a response to a 1965 UK Government report on livestock husbandry, and were formalized in a 1979 press statement by the UK Farm Animal Welfare Council. The Five Freedoms have been adopted by professional groups including veterinarians and the American Society for the Prevention of Cruelty to Animals.
Shelter Staff
Amy Bartholomew - Executive Director
Close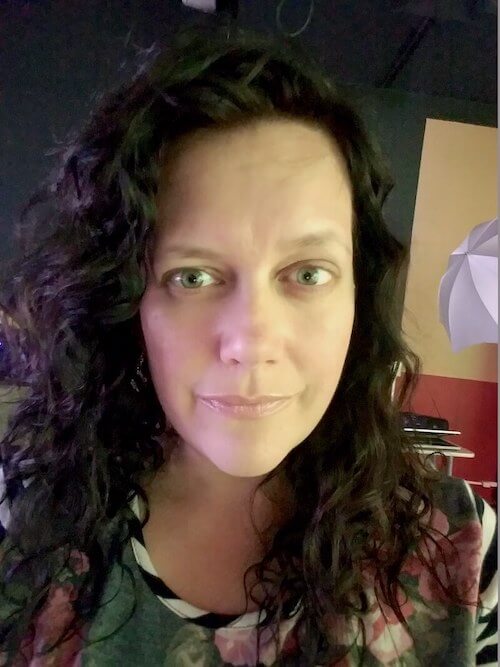 Amy Bartholomew
Executive Director
I'm the Executive Director at PHS. I am a Coast Guard retiree and have been at PHS for 3 years now. I like cats and dogs but I lean slightly towards cats. The black cat in the picture with me is Hemi, a cat that my family adopted from PHS. He has cerebellar hypoplasia, also known as wobbly cat syndrome. It affects his fine motor skills but not his quality of life. Hemi is very cuddly and can climb extremely well. My hobbies include painting, crafting, and I also play acoustic guitar.
Lauren Brock - Development Supervisor
Close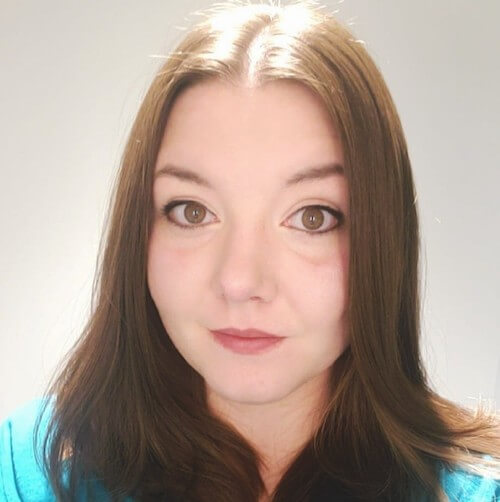 Lauren Brock
Development Supervisor
My name is Lauren and I love working at PHS! The shelter has reached so many amazing goals in such a short period of time and I feel so grateful to have been here to see it.
One of my main responsibilities is organizing different community outreach and fundraising projects.
Stop by PHS if you are looking for a furrever friend!
Takiya San Miguel - Animal Associate
Close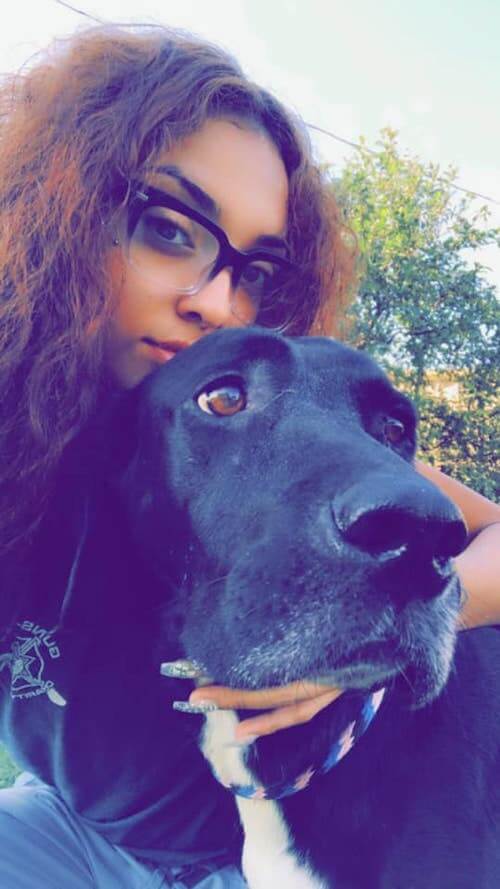 Takiya San Miguel
Animal Associate
I've been at PHS since October 2018. I'm a Senior Kennel Technician here and currently in charge of Dog Impound. My duties include taking care of all the strays, bite holds, surrendered, and neglected dogs. My job is to make sure all these animal find their original owners as well as making sure they get good forever homes. My goal while being back in impound is to improve and break all bad habits these animals have. Such habits include living in fear and being terrified of humans and other animal interaction, as well as potty and leash training. I also try to make sure that every animal is receiving the proper love and care that it needs to be able to succeed in finding its furever home. I have 2 children and absolutely love being employed here! I have such an amazing team and am so thankful to be a part of it. Now that you know a little bit about me feel free to stop on by and meet the rest of the team as well as all our available pets.
Virginia Klemm - Shelter Manager
Close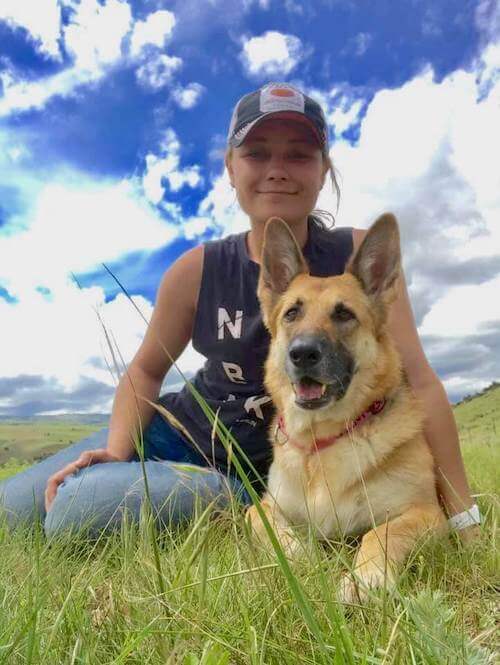 Virginia Klemm
Shelter Manager
My name is Ginger or Virginia Klemm, either one works for me. I grew up here in Scottsbluff and moved away for awhile. I work as the Office Admin for the Panhandle Humane Society and I love the work I do! I work more with the dogs then the cats but I am in love with both. I have always loved working with animals and finding out their unique personalities, no two animals are the same. I also like meeting all the new people that come into our building either to volunteer, adopt, or just check out the animals. I really like the old dogs and always try to find them the best forever homes so that they won't have to see a shelter again. Some days it's a tough and emotional job, but it is one of the most rewarding things I've ever done. I hope to be in a job like this for the rest of my life.
Zoe Kincaid - Animal Associate
Close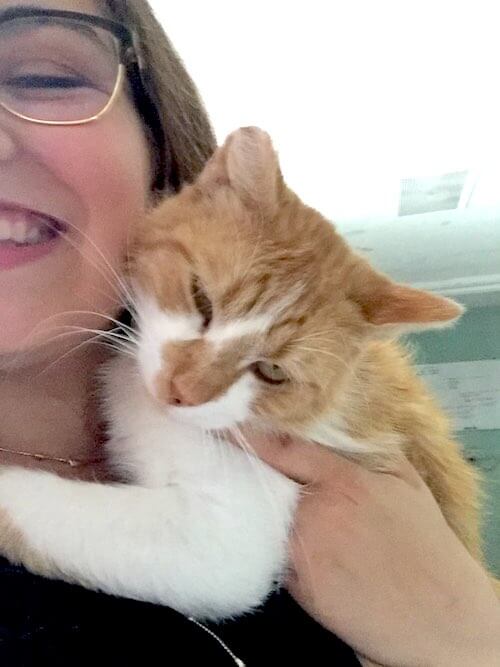 Zoe Kincaid
Animal Associate
Hello! I have been working at PHS since January 18th of 2019. It all started with a walking buddy named Disco. I work as an Animal Attendant and love every minute of what I do! I absolutely adore the animals I work with and value all of the lessons that they have taught me. I've even taken a few of them home with me! I look forward to the many other lessons and memories I get to experience moving forward!
Lidia Sanchez - Animal Associate
Mason Weibert - Animal Associate
Aurora Smith - Animal Associate
Alysah Wiekhorst - Animal Associate
Sergio Venzor - Animal Associate
Board of Directors
Kirk Kuxhausen - President
Charlie Kennedy - Vice President
Chuck Swank - Treasurer
Hailee Brown - Secretary
Kodie Markheim - Board Member
Vickie Jones - Board Member
Chelsea Feil - Board Member
Rebecca Guerrero - Board Member
Jane Sayre - Board Member
Tracy Tuggle - Board Member
Megan Dockery - Board Member
Fear Free Shelter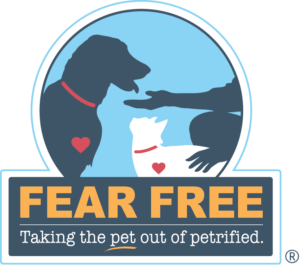 The staff at Panhandle Humane Society are certified in the Fear Free Shelter program. This training helps us recognize the signs of FAS (Fear, Anxiety and Stress) and Frustration in the animals. As a result, we can provide ways to minimize and possibly eliminate those emotions. Learn more at fearfreeshelters.com