Volunteer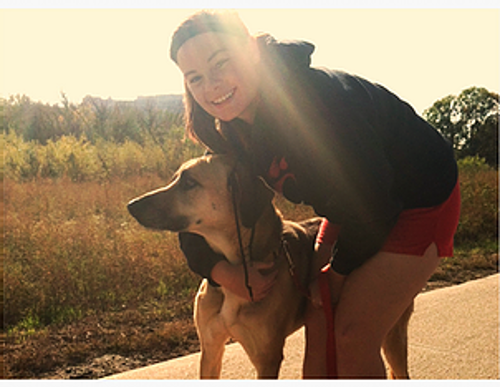 If you have a little time on your hands and are looking for a place to make an immediate impact and enjoy yourself too, look no further! There are so many ways to volunteer at the shelter, in many ways you may not have thought of!
We need volunteers to help with adoption and fundraising events. This is a fun way to get the animals out of the shelter for a while and showcase them in a new environment, reaching an audience that not otherwise see our shelter pets.

Pet Therapy Visits are an area we would really like to grow. There are so many Seniors in our community's nursing homes that are lonely. We have pets that are lonely too. Let's bridge that gap with regular visits to the nursing homes.
If you would like to volunteer to walk our shelter dogs, you will never find a more willing participant. Our dogs need to get out regularly, and the time spent with someone is needed therapy for them. The bonus to this volunteer activity is you get the benefits of exercise and a little canine therapy too! You must be at least 16 years old in order to walk a dog.
If you are a volunteer that would like a quieter and less physical way to get involved, we always have enrichment activities that need to be prepared. Or, you can hang out with a cat and either provide cuddles or some play time. If you like cats and aren't able to have them in your home this is a great way to unwind and enjoy them without the full committment.
Occasionally we visit schools, daycares and kid's camps. Volunteers would take an animal as well as some educational information and spend time talking about educational points and answering questions about our animals. This is a particularly fun way to volunteer if you love kids and pets. The two combined are a guaranteed good time.
We desperately need volunteers that can offer up their home as a temporary residency for some of our pets. Sometimes just getting them out of their kennels for a while can give them the hope and love they need to just get by until they find their forever homes.
Help make a difference and sign up to volunteer today!
Sign up today if you are interested in volunteering with:
Dog Walking
Pet Therapy/Visits with Nursing Homes and Care Centers
Foster Care
Promotional and Adoption Events
Kennel Help
Pet Grooming
Behavior Training

Volunteer Registration
.pdf
Volunteers under the age of 19 must have a parent or guardian sign the second page of the form.