Welcome to the Panhandle Humane Society Website.
The Mission of the Panhandle Humane Society is to provide a nurturing and fear-free environment for the community and its pets in our care utilizing the Five Freedoms model.
We are not associated with the Humane Society of the United States and do not receive any funding from them. All of our donations come from our loyal local supporters.
Featured Pets Available for Adoption
Panhandle Humane Society News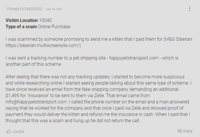 Posted: Apr 16, 2021
PHS has received 2 phone calls in the last month for people who have been scammed by someone posing as a Siberian cat breeder. They were both told that the breeder was in Scottsbluff, Nebraska. One avoided paying any money because they called PHS first. The second person, unfortunately, paid for the cat and will most likely n... continue reading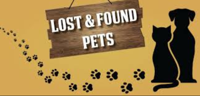 Posted: Apr 5, 2021
A few recent situations have prompted us to get some information out that we feel is very important for the community to know and be aware of. This post is a bit long, however we ask that you read it in its entirety.First, we at PHS want to express our appreciation for everyone in our amazing community who posts about stray a... continue reading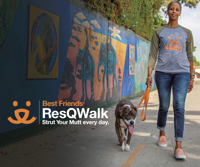 Posted: Mar 5, 2021
Take a walk and help the animals!ResQwalk is a free mobile app that lets you raise money and resources for your favorite animal welfare organization, and all you have to do is walk! You don't have to walk a dog, you can use it when you are walking, running, or even hiking. Throughout the year, we'll announce a ResQp... continue reading
View more news stories.