Welcome to the Panhandle Humane Society Website.
The Mission of the Panhandle Humane Society is to provide a nurturing and fear-free environment for the community and its pets in our care utilizing the Five Freedoms model.
We are not associated with the Humane Society of the United States and do not receive any funding from them. All of our donations come from our loyal local supporters.
Featured Pets Available for Adoption
Panhandle Humane Society News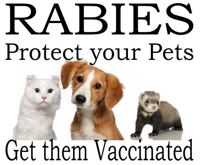 Posted: Jun 1, 2022 Updated:Jun 26, 2022
For the purpose of this article, animal refers to a domesticated cat or dog.First and foremost, we would like to emphasize the importance of keeping your animals current on their rabies vaccine. The minimal cost of a rabies vaccination is significantly less expensive than a 10-day quarantine at Panhandle Humane Society ($200.... continue reading
Posted: Jan 26, 2022
Imagine this scenario: a stray dog comes into PHS, we scan it for a microchip and find one. We look up the information on the microchip, and get the owner information. Attempt to contact the owner with no success (number not in service, no answer, and no voicemail, etc.). Another person comes in, looking for their dog, wantin... continue reading
Posted: Sep 10, 2021
Due to the increase in COVID cases and in order to keep our customers and employees safe, PHS is implementing the following curbside services starting September 11, 2021:Stray Intakes, Return to Owner, Cremations, Licenses, Microchipping, Donations/Memorials, For adoptions, we encourage you to look on our website first and se... continue reading
View more news stories.
Lost & Found Pets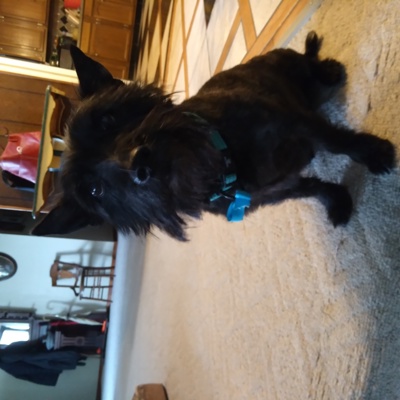 Found Dog
Posted: May 9, 2022 Updated:May 26, 2022
Breed / Color: Black Scottie
Gender: Male
Area Found: Country road close to Lake Alice school
Collar Info: Blue collar with bow
Tag Info: No tags
Date Found: 05/08/22
Other Info:Gets along very well with cats and other dogs. Quiet, attentive.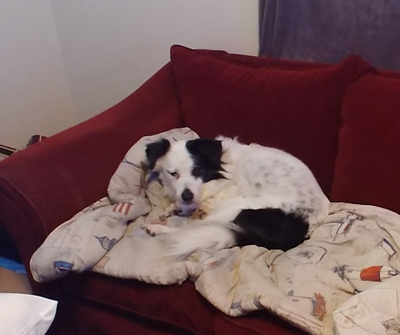 Lost Dog
Posted: Jun 17, 2022
Animal Name: Panda Bear
Breed / Color: Border Collie, White with black spots, large black spot over ear/eye
Gender: Male
Area Lost: Next to Scottsbluff Police Department
Animal Age: 14-15
Collar Info: Solid Blue, partially hidden under neck fur
Tag Info: N/A
Date Lost: 05/13/22
Other Info:Very old and friendly. Possible deafness/blindness but he gets around very easily. Naps a lot during the day. He ran off from a temporary location in the alley across the street from the Police Station, in a garage behind Twisted Roots salon.
View all Lost and Found Animals