Welcome to the Panhandle Humane Society Website.
The Mission of the Panhandle Humane Society is to provide a nurturing and fear-free environment for the community and its pets in our care utilizing the Five Freedoms model.
We are not associated with the Humane Society of the United States and do not receive any funding from them. All of our donations come from our loyal local supporters.
Featured Pets Available for Adoption
Panhandle Humane Society News
Posted: Jan 26, 2022
Imagine this scenario: a stray dog comes into PHS, we scan it for a microchip and find one. We look up the information on the microchip, and get the owner information. Attempt to contact the owner with no success (number not in service, no answer, and no voicemail, etc.). Another person comes in, looking for their dog, wantin... continue reading
Posted: Sep 10, 2021
Due to the increase in COVID cases and in order to keep our customers and employees safe, PHS is implementing the following curbside services starting September 11, 2021:Stray Intakes, Return to Owner, Cremations, Licenses, Microchipping, Donations/Memorials, For adoptions, we encourage you to look on our website first and se... continue reading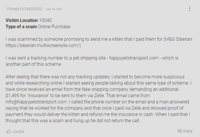 Posted: Apr 16, 2021
PHS has received 2 phone calls in the last month for people who have been scammed by someone posing as a Siberian cat breeder. They were both told that the breeder was in Scottsbluff, Nebraska. One avoided paying any money because they called PHS first. The second person, unfortunately, paid for the cat and will most likely n... continue reading
View more news stories.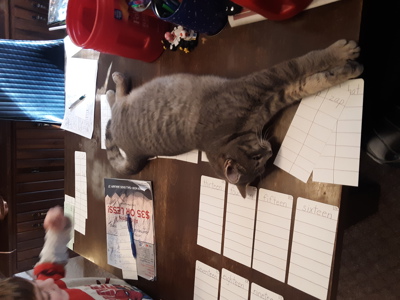 Lost Cat
Posted: Apr 30, 2022 Updated:May 6, 2022
Animal Name: Finn
Breed / Color: Domestic shorthair Grey/Silver (lightly striped) w/ green eyes
Gender: Male
Area Lost: 19th St. & R St. (Gering)
Animal Age: Less than one year
Collar Info: no collar
Tag Info: no tags
Date Lost: 04/21/22
Other Info:Please, if anyone has any info do not hesitate to contact me, thank you.
Lost Cat
Posted: Mar 29, 2022
Animal Name: Smokey
Breed / Color: Black tuxedo cat/ black and white
Gender: Male
Area Lost: Avenue X in Scottsbluff
Animal Age: 5
Collar Info: No collar
Tag Info: No tag
Date Lost: 03/27/22
Other Info:He is very vocal and will jump right up onto your back if your bent over. He loves wet food.
View all Lost and Found Animals