Share your Tails of Joy
It's always exciting to see one of our shelter pets get adopted by a new loving family. Tails of Joy is a place where families can share the story about the shelter pet they adopted. Enjoy these great stories.
Share the story of a Panhandle Humane Society shelter pet you adopted! Just sign up to create an account to post your story.
Post Story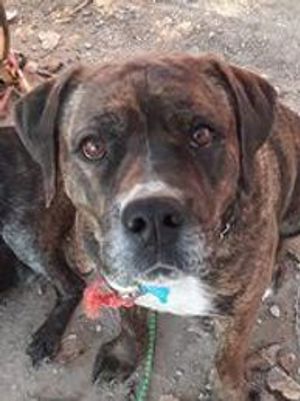 Willow
She spends most of her time just chillaxin! She's a very mellow gal!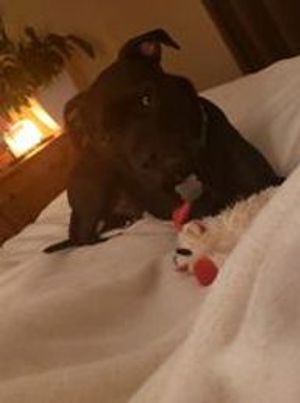 Ruger
Ruger our big big baby now we adopted from you all 2 years ago this October!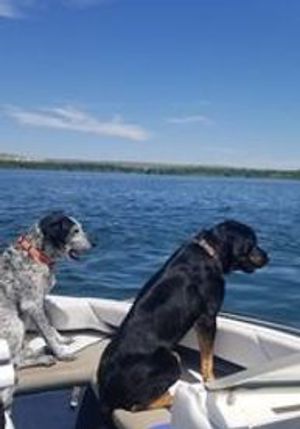 Zeus
He has been the best dog! He made losing our beloved Bodee and little easier by being the best friend we all missed.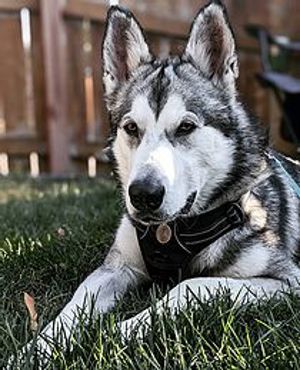 Sedrick
It is an absolute joy to have him in our lives. He is the best dog we could have asked for...so well behaved and so so sweet and goofy!!!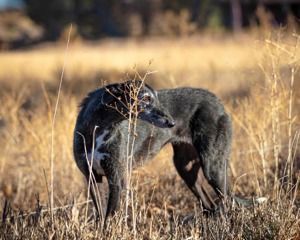 Avery
My baby girl was very scared when I adopted her from PHS 4 years ago! She is happy and healthy today and has basically aged backwards! I am completely in love with her and watching her transformation from scared catatonic to silly goose has been the most amazing thing🥰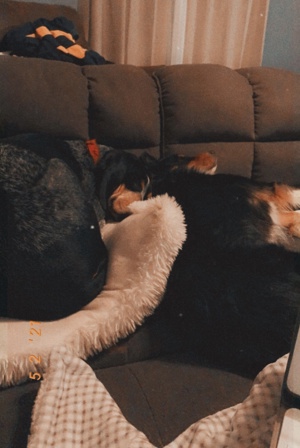 Bailey and Bear
We adopted Bailey (Bluetick Coonhound) in August of 2019 and Bear (Australian Shepherd) in March of 2020 and both have been an absolute blessing to our family. Bailey almost immediately adjusted perfectly to our life and while Bear has still taken a while to adjust, he has come so amazingly far and we are so proud of both of them! We love both of our fur babies and couldn't imagine our home without them!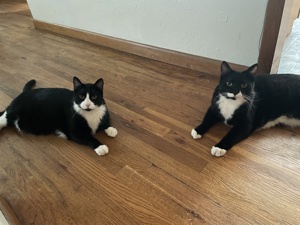 Gus and Oliver
These two amazing kitties entered our lives in July 2021, where they charmed us and we could not resist taking them home. These brothers are the best of friends and have adjusted well to their lifestyle of lounging, playing, and snuggling with us each night after work. They love their domain and new kitty tower. We absolutely adore our new best friends and are so grateful to PHS for allowing us to find them. ❤️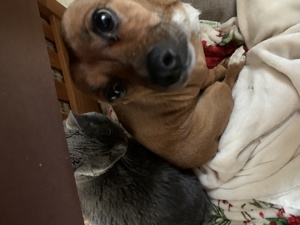 Honey
I adopted Honey in July of 2016. Her previous owner had tied her to the fence where you all put recycling items. He/she left a can of cat food for her with a note that said, "her name is Honey." She was frightened and when she was untied from the fence, ran out into Beltline. I am so thankful she didn't get hit! She didn't do well at the Humane Society so a wonderful foster mom kept her at her house. You all put her picture on Facebook with her story. I knew I wanted to adopt her. I met the wonderful foster mom at the Humane Society and adopted her. She is my best friend and cuddle buddy. I love her so much and I am so thankful to you all for taking wonderful care of her until I could come and get her.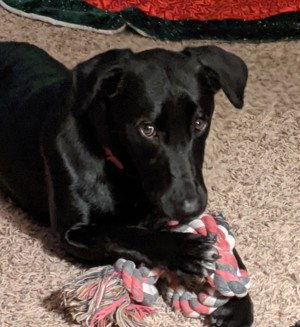 Kona Bean
We adopted our Kona Bean (known as Ebony at the Humane Society) in July 2020 and she was only 3 months old. She has such a sweet, gentle personality but lives to play! She absolutely loves her family and her family loves her.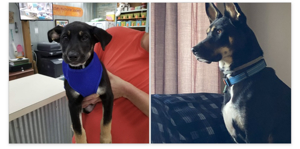 Tucker
We adopted Tucker in August 2019. He was 8 weeks old and his name was Rozier. Today he's a BIG boy and just the best! He's lovable and goofy. Love him to the moon and back! Thank you Panhandle humane society!!