Revised Shelter Hours
Posted: Aug 14, 2023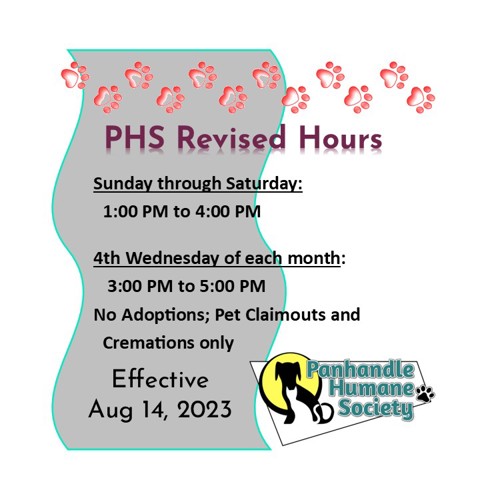 Big changes coming!! PHS has decided to make a change to our open hours. This change is very important to accomplishing our mission, allowing our team to have adequate time for animal care, cleaning, creating enrichment, socializing, and even having playgroups for dogs.
If anyone has a surrender appointment, please make note of these hours so you don't bring your animal in before we open or after we close.
As a reminder, if you find a stray animal when we are not open you can call Communications at 632-7176. You can also post them on our PHS Lost and Found page if you don't want to bring them to the shelter right away.